Pinot Nero 2018
€ 16,80
In stock
Grape Variety
Pinot Nero 100% – DOC Friuli Isonzo
Soils Profile
Composed of pebbles and stones, red clay rich in aluminium and iron oxides.
Vinification
Prefermentative cold maceration of the crushed grapes for about three days, at the end of which the alcoholic fermentation is induced with the inoculation of selected yeasts.
When the sugars are completely developed, the wine is aged in stainless steel tanks for 70% and in tonneaux of 500 liters for 30%.
The aging process lasts until July when it is bottled and left to rest in the bottle for other 10 months.
Tasting Profile
Medium intensity ruby note.
Complex and elegant olfactory framework that ranges from spices to ripe red fruit, with light notes of field flowers.
Fresh, spicy, sapid, rightly tannic, harmonious and inviting.
Food Pairing
Mixed boiled meats, white poultry meat, baked pork, medium-aged cheeses.
Serving temperature 18 °C
Awards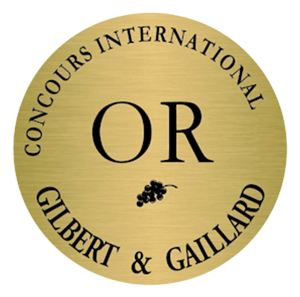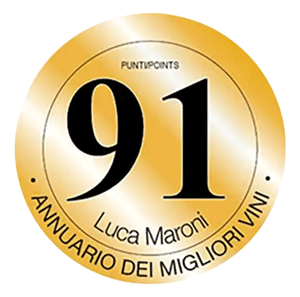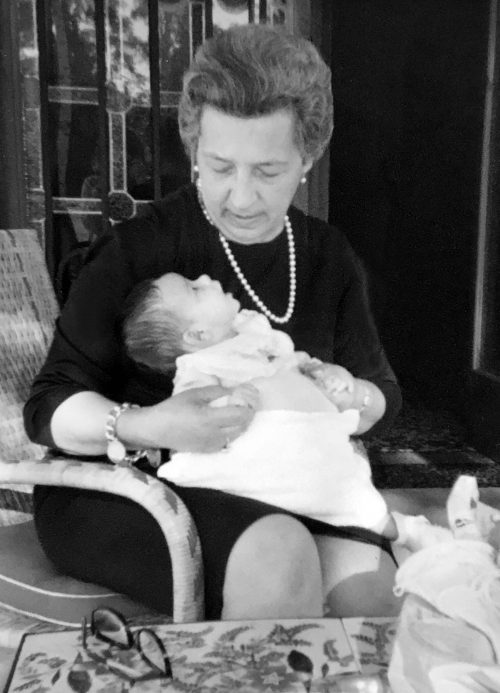 GRANDMOTHER ALBERTINA
Dedicate to Grandmother Albertina: the elegance and the determination handed down to the whole family are found in this Pinot Nero, historical variety grown since forever at Angoris.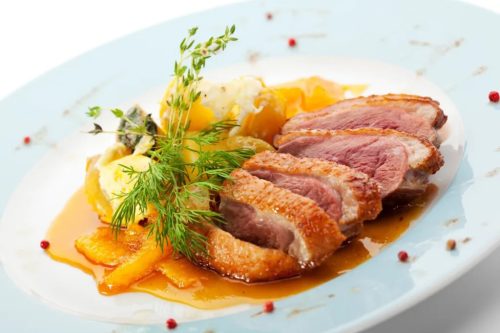 We love it with:
LACQUERED DUCK BREAST IN ORANGE
Remove tendons from the duck breasts and scratch the side of the skin crosswise. Fry both sides in a pan with oil and cook with the skin side down in the oven at 160 ° C for approx. 14 minutes with convection. Then turn around, switch on the top heat and use a brush and the paint made from honey, vinegar and soy sauce to brush the skin side of the duck breast. Take out after two to three minutes and let rest briefly before serving. Spice up.
Squeeze the orange. Reduce the orange juice with the ginger in a saucepan and fill up with the brown sauce. If necessary, let it boil down a little.
Bring the water / broth, butter and turmeric to a boil. Slowly add the corn grits while stirring until the mass binds. Add the grated cheese and let it steep / swell a little. Season with nutmeg if necessary.
Rub a flat mold with a little butter, fill in the still warm mass a little 2-3 cm high and smooth it out. Put in a cool place. Turn out later, cut out stars and fry them in a pan with a little butter.
Clean the asparagus and fry briefly in a pan with a little butter. Season with salt, pepper and nutmeg and serving.
Place the asparagus on the plate, arrange the pole stars on top. Cut the duck breast into slices and also place on the asparagus, and sap with the sauce.