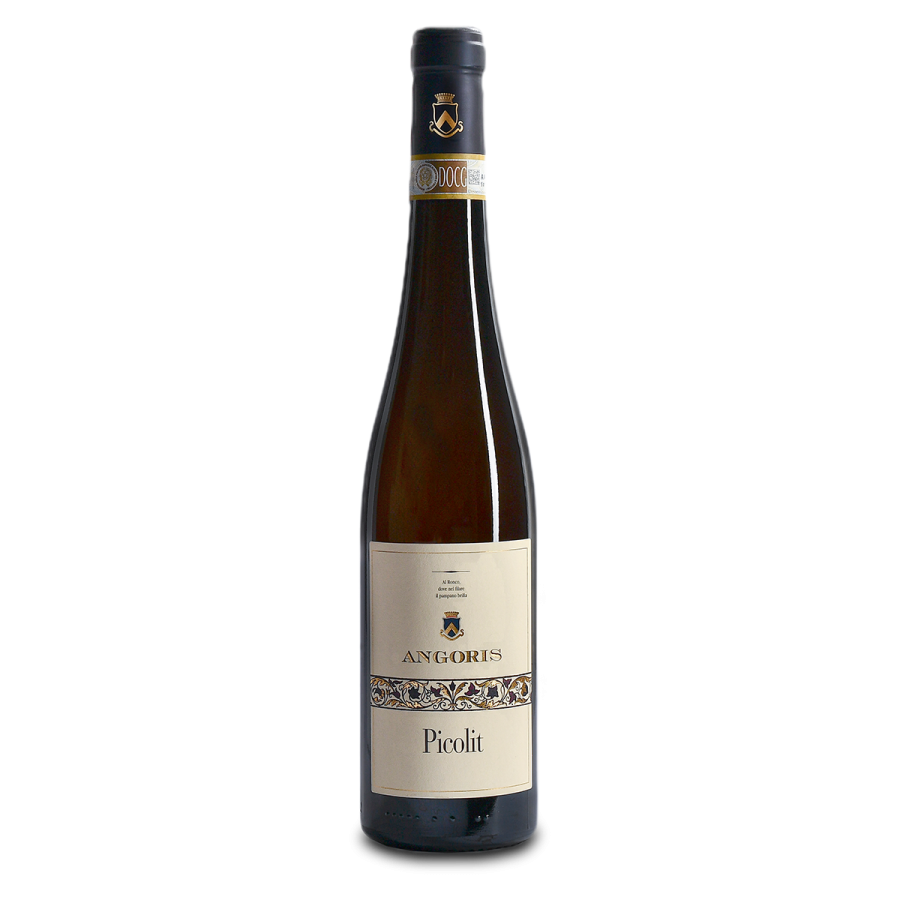 Picolit 2015
€ 35,00
In stock
Grapes Variety
Picolit 100% – DOCG Friuli Colli Orientali
Soils Profile
Ponca (eocene marl)
Vinification
20 days fermentation in tonneaux;
malolactic fermentation;
48 months aging in tonneaux;
16 months bottle aging before release.
Tasting Profile
Deep gold.
Exceptionally flowery, orange blossom, acacia; dried apricots; lime, fig; chestnut honey; slightly spicy with notes of espresso.
Intense; medium-sweet; warm, elegant, long; complex; rich.
Food Pairing
A meditation wine to savor and enjoy; superb with fegato d'oca (an ancient tradition in Friuli, know as foie–gras elsewhere) or spiced cheeses; flaky biscuits.
Serving temperature 16 – 18 °C
Awards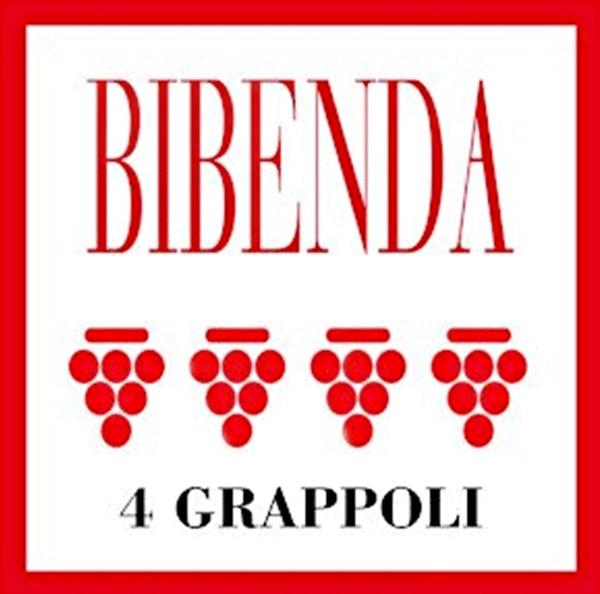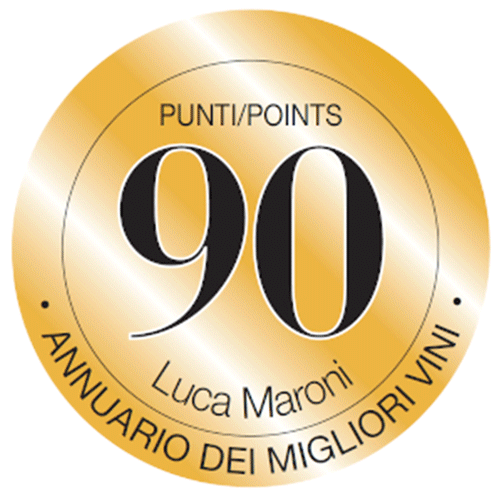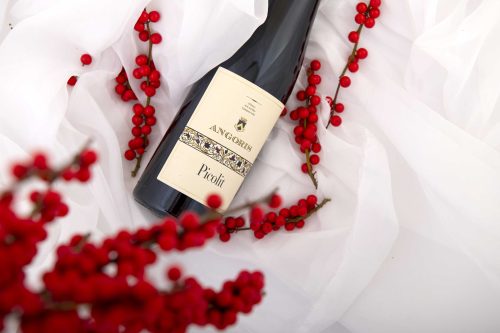 PICOLIT
The crown on the coat of arms of Angoris!
A magnificent autochthonous passito wine, with a very intense yellow color, complex range of flavours from wildflowers to almond, fruity notes of peach, chestnut, and a well-bodied and elegant taste.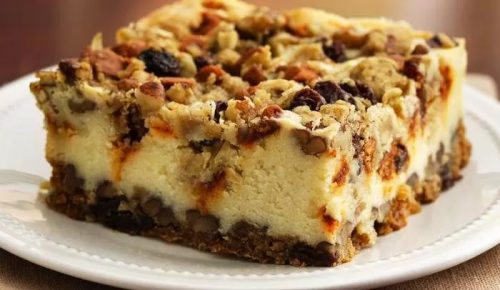 We love it with:
FRIULI RICOTTA CAKE
Pre-heat oven to 180C (convention)/160C (fan-forced/convection).
Grease and line a 20cm round springform cake tin with baking paper.
Cream the butter and sugar together in a stand mixer (or with a wooden spoon). Add both eggs, one egg at a time and beat until pale and fluffy.
Add the ricotta, vanilla, salt, lemon zest, lemon juice and flour. Mix gently with a wooden spoon until just combined and flour is completely incorporated. Stir in the apple and a tablespoon or two of milk/soy milk if you feel the batter is very hard and not easy to mix. (I used about 2 tablespoons).
Spoon into the prepared cake tin. Scatter pine nuts on top. Bake in the pre-heated oven for approximately 40-45 minutes until golden, risen and pulling away from the edge of the tin. Turn off the oven. Allow to rest in the oven for 5 minutes.
Remove from oven and cool completely. Lift out with the baking paper and place it on a cake serving plate. Dust with icing sugar. Cut and serve.