Chardonnay 2022
€ 11,00
In stock
Grape Variety
Chardonnay 100% – DOC Friuli Isonzo
Soils Profile
Composed of pebbles and stones, red clay rich in aluminium and iron oxides.
Vinification
After a short cold maceration, the fermentation of the must takes place at a controlled temperature.
Then the wine is left to rest 5 months in stainless steel tanks.
Tasting Profile
Straw yellow of medium intensity.
Fruity aromas of pineapple, apricoat and peach.
Dry, full, harmonious, balanced.
Food Pairing
Ideal on its own or with light appetizers, boiled sea bass, oysters; risotto with cuttlefish ink; white steamed meat and fresh cheeses.
Serving temperature 8 – 9 °C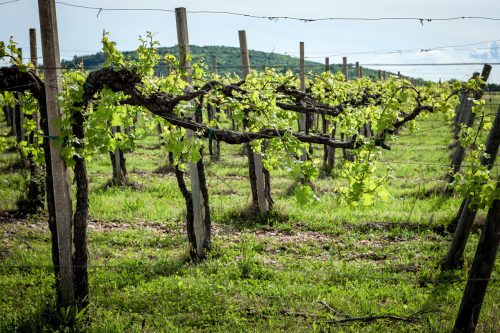 DOC Friuli Isonzo
The center of the estate of Tenuta di Angoris is on the outskirts of Cormons, on the DOC area named after the Isonzo River that flows a few kilometres further south. Within a patchwork of cultivated lands and woods, 55 hectares of vineyards surround the company. Soils with little limestone and rich of noble clay mixed with red gravels are the terrain for one of the "hottest" areas of Friuli wine production.
Villa Locatelli is a dynamic line, suitable for every occasion, expressing the freshness and liveliness of the Friuli Isonzo DOC area.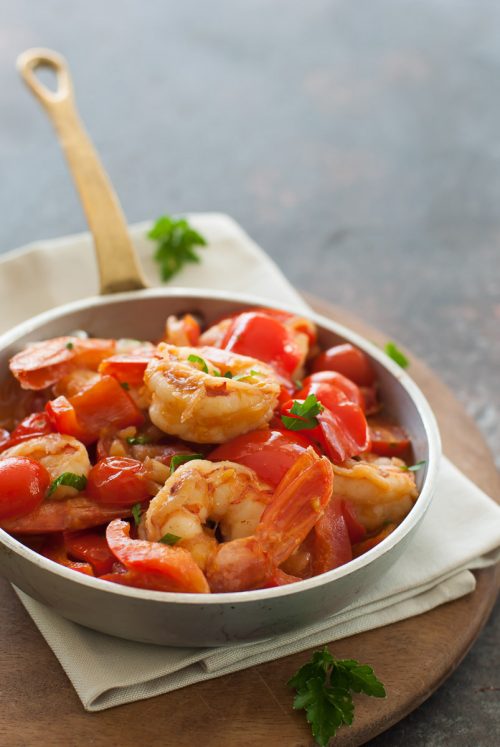 We love it with:
SPANISH-STYLE GARLIC SHRIMP
Finely mince 4 garlic cloves and place in large bowl. Smash 4 cloves under the flat side of a knife and place in a large skillet. Thinly slice remaining four garlic cloves and set aside.
Add shrimp to bowl with minced garlic. Add 3 tablespoons olive oil, 3/4 teaspoon kosher salt, and baking soda. Toss to combine thoroughly and set aside at room temperature.
Add shrimp shells to skillet with smashed garlic and add remaining olive oil and pepper flakes. Set over medium-low to low heat and cook, stirring and tossing occasionally, until shells are deep ruby red, garlic is pale golden brown, and oil is intensely aromatic, about 10 minutes. Oil should be gently bubbling the whole time. When ready, strain through a fine mesh strainer into a small bowl, tossing and pressing the shrimp shells to extract as much oil as possible. Discard shells and garlic.
Return flavored oil to skillet and heat over medium-high heat until shimmering. Add sliced garlic and cook, stirring constantly, until pale golden brown, about 1 minute. Add shrimp and cook, tossing and stirring constantly until shrimp are barely cooked through, about 2 minutes. Add sherry vinegar and parsley and toss to combine. Season to taste with salt. Serve immediately.